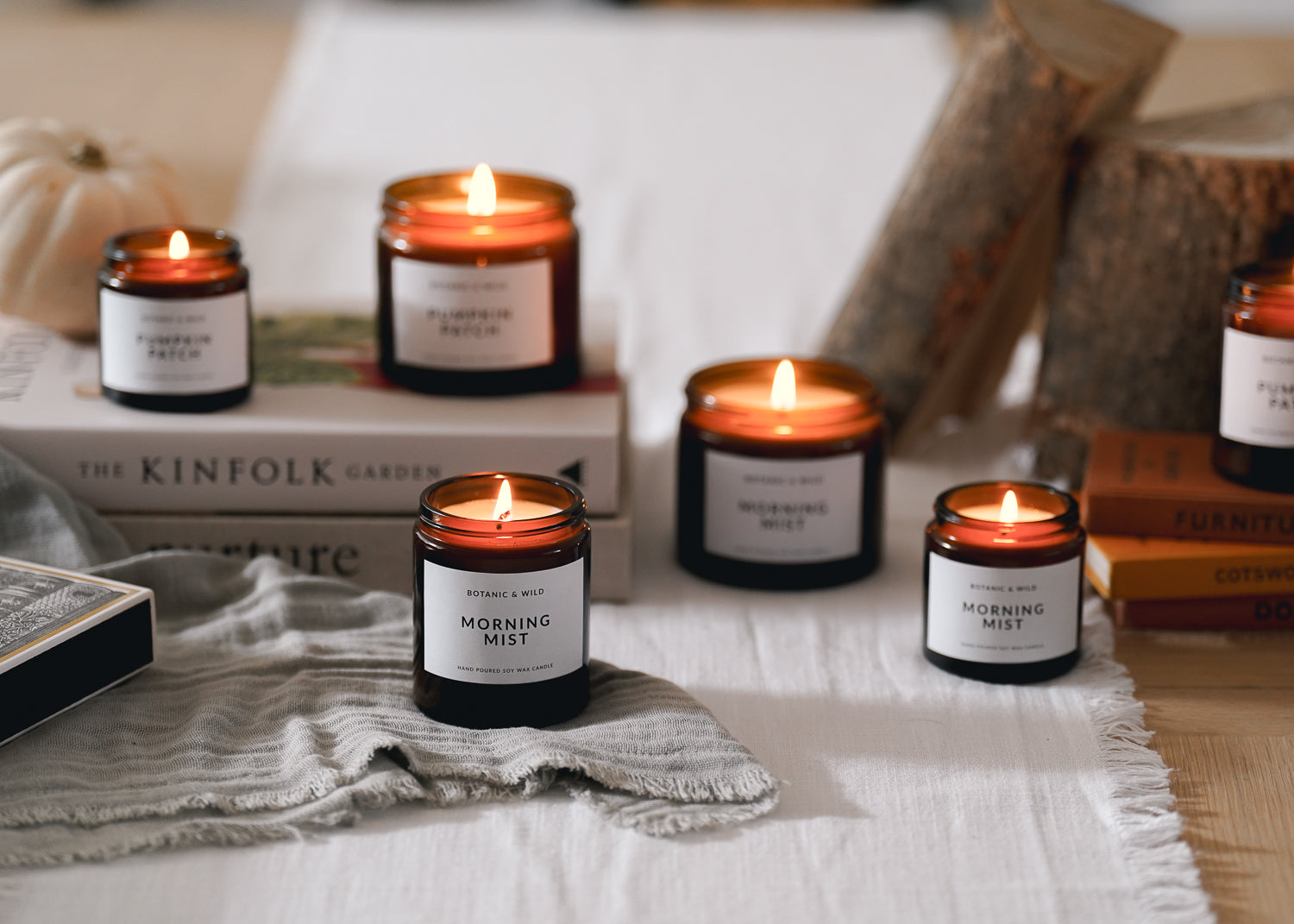 It's Candle Season: Our favourite time of the Year
Is it just me, or have we blinked and it's the end of October? As I sit here with a warm cup of tea and the soft glow of my favourite candle, I can't help but think, "It's officially candle season!" The clocks went back last night, and the early evenings are here to stay. For me, it's a signal that winter is just around the corner and it's time to embrace all the cosiness that comes with it.
Even before starting Botanic & Wild I've always had a soft spot for lighting a candle on a dark Autumn evening. The soft, flickering glow of a candle can instantly transform a room, casting a gentle, soothing light that sets a cosy atmosphere for you to enjoy. Whether curled up on the sofa with a good book or hosting a gathering with loved ones, the inviting glow of a candle creates a magical setting througout your home.
That's one of my favourite things about this season, the cosiness you can create at home. It's the time to pull out those extra throws, add some Autumnal foliage, and maybe even add a touch of Autumn decor. There's no such thing as too many pumpkins, right? It's like preparing your space for hibernation and the darker nights to come. 
Autumn Adventures Await 
And let's not forget the outdoor adventures. I love getting outside for those crisp, cool walks through the fallen leaves with my two miniature dachsunds Louis and d'Artagnan and the anticipation of what Autumn recipes to try next when I'm back home. I can almost smell the apple pies baking and the hearty soups simmering.
One of my favourite sweet recipes I always make this time of year is a delightful Carrot Cake with a twist. The recipe is from Edd Kimber's (Bake Off Winner - The Boy Who Bakes) and his interpretation of carrot cake has some Scandi spicing and THE BEST brown butter cream cheese frosting you've ever tasted. Honestly, it is like a toasty rich caramel and so scrumptious once I've made a batch of this carrot cake, it doesn't stay around for long!
I love carrot cake as it is a perfect reflection of the season – moist, warmly spiced, and filled with the earthy sweetness of carrots. Baking it fills the house with a beautiful Autumnal aroma that perfectly complements the glow of your favourite candle. The result is a treat to enjoy as you snuggle up on those dark evenings, celebrating the season in the cosiest way possible.
You can find the recipe here or in "One Tin Bakes: Sweet and simple traybakes, pies, bars and buns" by Edd Kimber (Available at Amazon). Photography © Edd Kimber.
Candle Season is here
With the pumpkin spice lattes in full swing and my summer wardrobe transitioning to sweater weather, it's safe to say we've officially moved into Autumn. And what's Autumn without the warm, inviting embrace of candles?
This year, I've been savouring our "Morning Mist" and "Pumpkin Patch" fragrances and I'm so happy that so many of you have been enjoying them too. The former captures the essence of those misty autumn mornings, inspired by those invigorating walks with Louis and d'Artagnan and is a fresh and uplifting companion throughout the day. The latter, well, it's like a cosy hug for your senses. It's the essence of autumn in a candle – the sweet scent of pumpkin and warming spices.
As Autumn transitions into Winter, one more fragrance deserves a special mention and that is "Fireside". For me, lighting the Fireside candle during this time of year is a ritual. It's a scent that perfectly encapsulates the season and a reminder of the excitiment to come as we move into the festive season. 
As we dive headfirst into candle season, I couldn't be happier. So, grab your favourite scented candle and savour every moment of these cosy autumn nights.
Victoria x
P.S Stay tuned for our next update when we'll give you all the low down on our festive fragrances, gift guides and new product launches as we get into full swing for the Festive Season. We've got some exciting new products coming that we can't wait to share with you. 🎄
Please note this post contains affiliate links.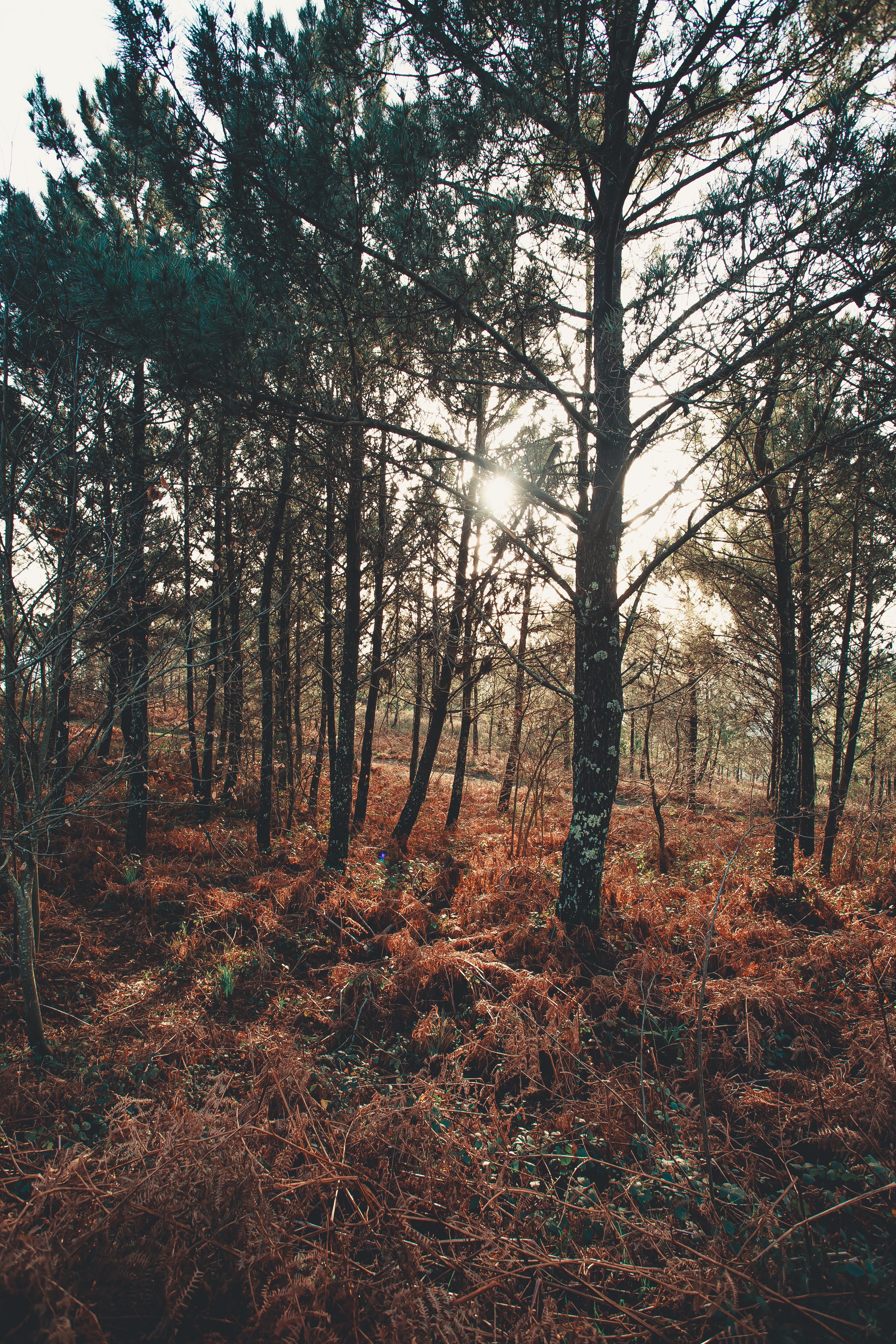 Embracing the Cosy Comforts of Autumn 🍂
As September arrives, we invite you to explore the enchanting transition from summer to autumn. Dive into the world of cosy indoor living, illuminated by the warm glow of candles. Discover the frag...
Read more