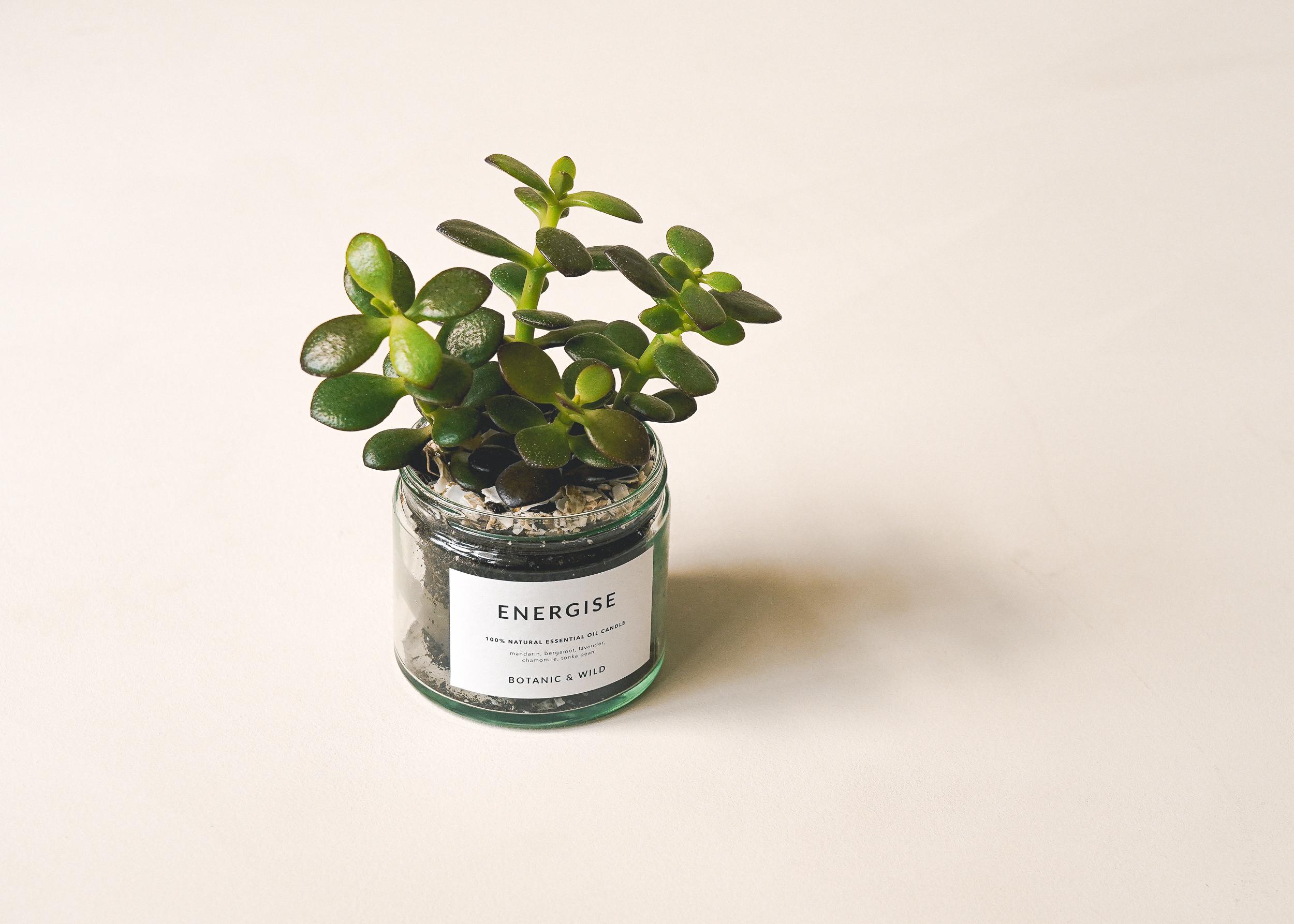 5 Ingenious Ways to Reuse Your Old Candle Jars: A Guide
Don't throw away your empty candle jars just yet! With a little creativity and a few simple steps, you can transform your old jars into stylish, practical and sustainable home décor. From herb gardens to plant pots and makeup storage, we've got you covered with some fun and eco-friendly repurposing ideas.
Preparing Your Jar
Before you dive into the exciting world of upcycling, it's important to prepare your jars first.
Once you've finished enjoying the wonderful scent from your Botanic & Wild candle, the first step will be to remove the small amount of old wax left behind inside it. There are a number of different ways you can do this but we recommend simply sitting the jar in a bowl of hot soapy water and waiting for the wax to melt. Then simply pour the wax onto some kitchen paper or directly into your bin (taking care not to get any down your sink). Use a teaspoon if necessary to remove any excess wax. Now the jar can be washed using warm water and soap to finish.
Next remove the wick holder. If the jar is still warm it should hopefully peel away, but if it's difficult to remove and stuck down, just slip a sharp knife underneath and pop it out, taking care not to apply too much force and shatter the glass.
Tips: 
Never put melted wax down the drain. It will cool and solidify and might end up blocking your pipes.
Don't overheat the glass or use boiling water. Whilst the glass is designed for the temperature of a burning candle, there is a risk that it might shatter if it gets too hot.
Never try to melt the remaining wax in a microwave – the wick holder is made out of metal.
Repurposing Ideas:
1. Grow Your Own Herb Garden
Transform your old candle jar into a mini kitchen garden by planting your favourite herbs like parsley, rosemary and mint. Just add a small amount of compost, a couple of seeds and water them little and often and think about sunlight too.
We have a range of seed packets available here to get you started! Not only will they look beautiful but they will create a wonderful herbaceous scent in your kitchen.
2. Turn Candle Jars Into Plant Pots
Obsessed with indoor plants and succulents? Then old candle jars can become the perfect succulent plant pot. Just add a small amount of compost and remember to keep it moist to keep your plants happy and healthy.
Why not add our Crushed Whelk Shells from Shell on Earth to the top of your jars? They're ideal for nearly top dressing indoor plant pots such as cacti, succulents and other indoor plants and help to improve drainage and aeration.
3. Keep Your Candle Matches Tidy 
Use an old candle jar to store your matches stylishly and conveniently. They're perfect for holding a few of our luxury matches and look great next to the candle.
4. Turn Candle Jars Into Pencil Pots
Keep your desk neat and tidy by using your jars to hold taller items like pencils and pens.
5. Bathroom / Makeup Storage
Organise your bathroom or vanity area by using your jars to hold cotton wool pads/buds, makeup brushes, or even hair bobbles/clips. You can even pop the lid back on to keep them dust-free.
Conclusion
We're passionate about sustainability and living in harmony with nature and the environment. By reusing and repurposing our products, you can help reduce our collective carbon footprint and promote conscious consumption. So, the next time you finish burning your favourite Botanic & Wild candle, consider one of our re-purposing ideas before throwing away the jar. With a little imagination, you can turn it into something beautiful and useful that will last for years to come.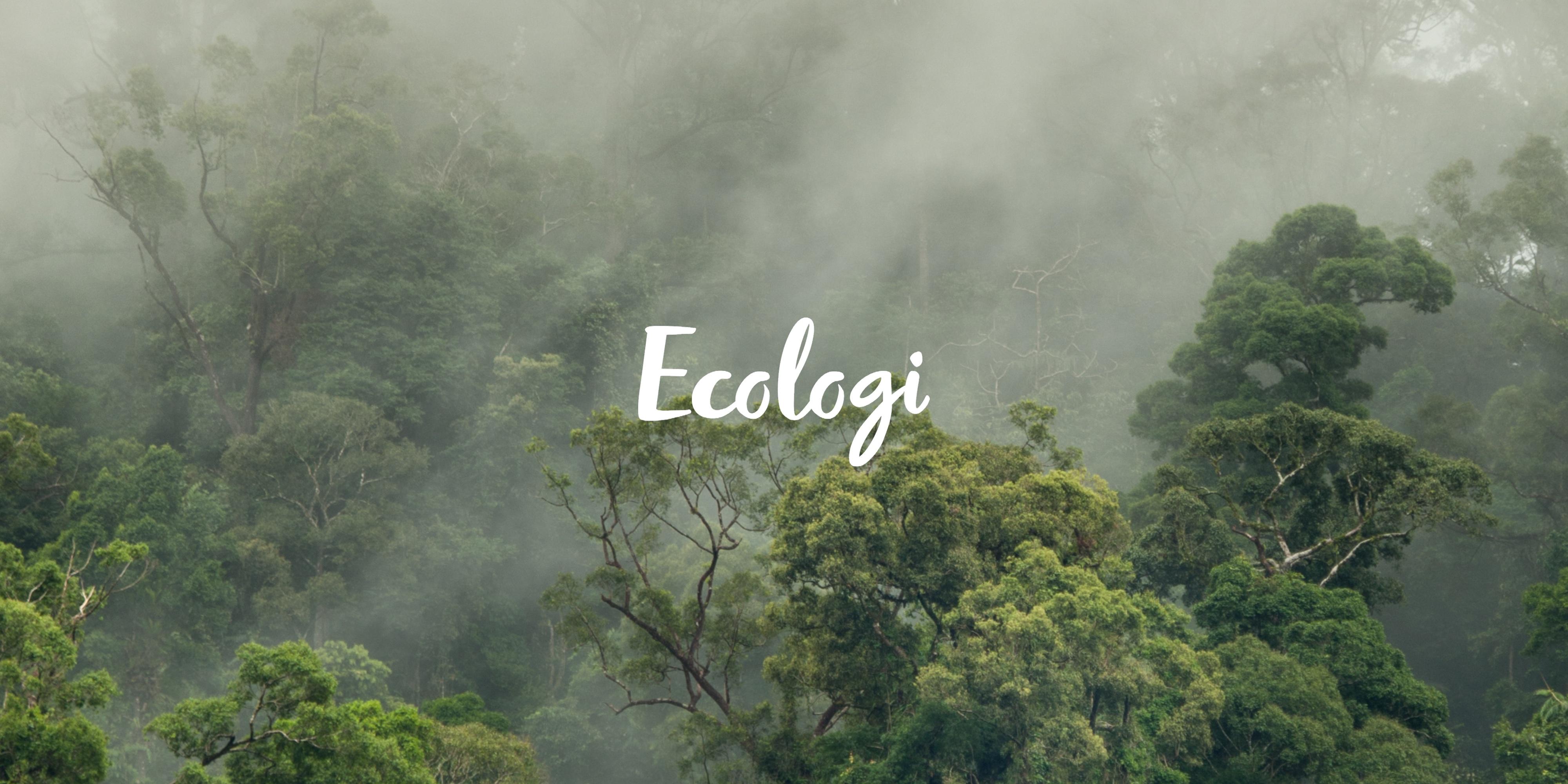 We Plant a Tree With Every Order
Discover the environmental and social benefits of planting trees. Botanic & Wild is committed to preserving the planet and has partnered with Ecologi to plant a tree for every order placed on o...
Read more