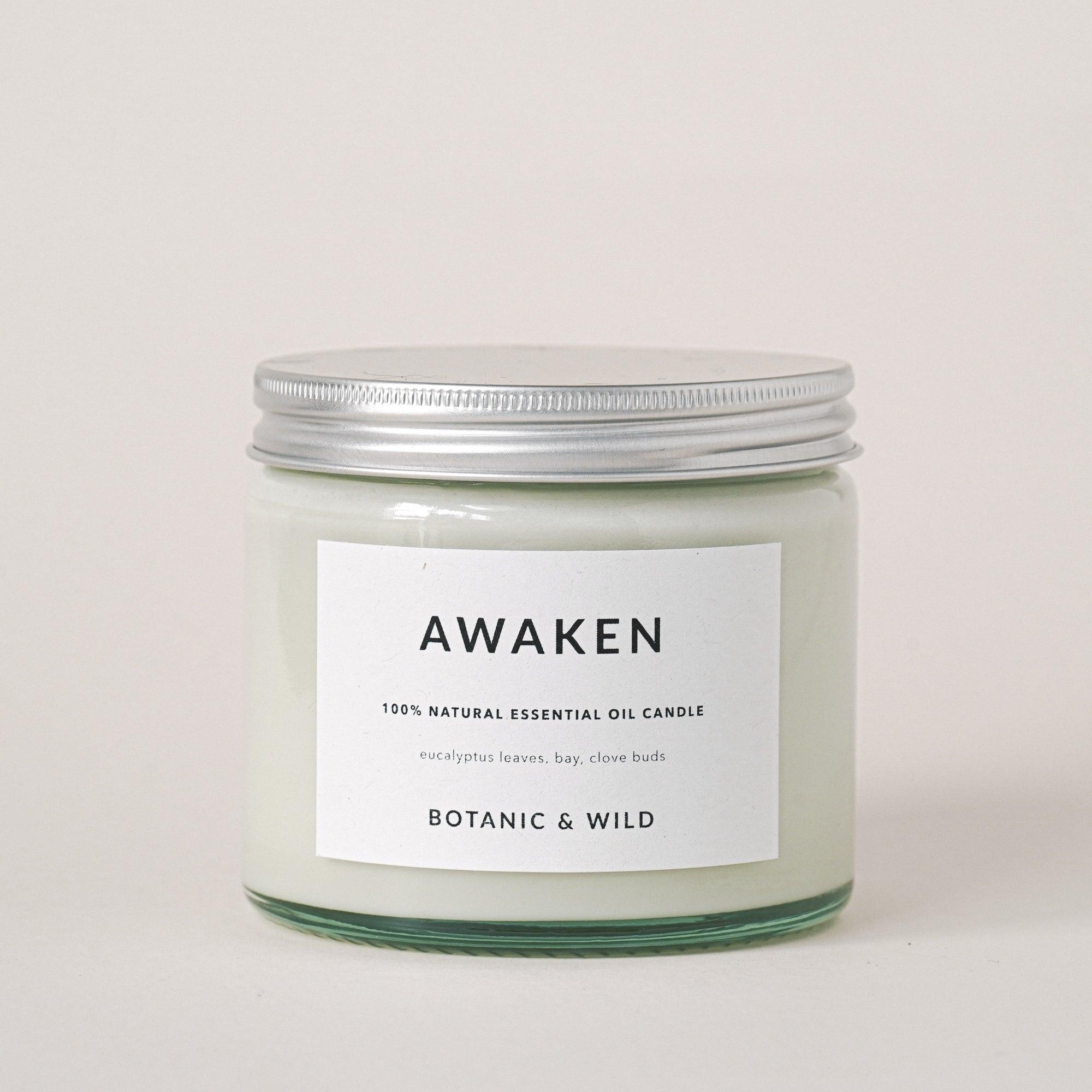 Essential Oil Soy Candles | Monthly Subscription
CANDLE CLUB SUBSCRIPTION - HOW IT WORKS

ABOUT

Do you or someone you know frequently burn Candles or Wax Melts? Then why not join our Botanic & Wild Candle Club? 

Each month, we handpick a fragrance that reflects the season or is one of our current best sellers, ensuring that you always have a fresh and exciting scent to look forward to.

As a bonus, with every subscription box, you'll receive a beautifully designed wild-flower seed information card that provides you with intriguing details about our fragrance of the month, along with some useful tips and insights for the upcoming month.

With our Candle Club subscription service, you can indulge in the season's latest scents and elevate your home's ambiance with minimal effort. Once you've subscribed, sit back and relax as we do the rest. It is a perfect way to surprise yourself, a loved one or friend with a monthly treat.

You can choose from our Amber Candles, Essential Oil Candles or Wax Melts and we have two subscription options available, either monthly rolling where you can choose your delivery frequency or pre-paid. If you choose pre-paid you'll get a great discount not available elsewhere. 

RECURRING 

SUBSCRIPTIONS: HOW IT WORKS

Choose your delivery frequency, monthly, every 2 months or every 3 months.
Your card will be charged prior to your next delivery.
Plan auto-renews until cancelled.
The Shipping Cost is included in the subscription price. 
You can skip, reschedule, edit, or cancel deliveries anytime, based on your needs.
No-commitment and hassle-free cancellation. 

PRE-PAID SUBSCRIPTIONS: HOW IT WORKS

Choose your commitment period, either 2, 3 or 6 months. 
Pay in advance for the period you've chosen.
Sit back and relax 

as your new Candle or Wax Melt Pack is delivered once per month for your commitment period.

Orders are shipped around the 1st of the month. The cut-off date for orders is 3 days' before the end of the month. Orders placed after this time will despatch the following month. 

Discount on the one-time purchase price is applied depending on your commitment length (5% for 2 months, 10% for 3 months and 15% saving for 6 months).

The Shipping Cost is included in the subscription price. 

You can skip, reschedule, edit, or cancel deliveries anytime, based on your needs.

Your subscription is pre-paid and does not auto-renew. If you want to subscribe again, please place another order or alternatively, subscribe to one of our recurring subscription plans.

We are confident that you'll love our scents, but if there's one that doesn't quite suit your taste, we encourage you to share it with your loved ones as a thoughtful gift. It's always great to have a backup present ready to go!
Indulge your senses with our hand-poured Essential Oil candles. Crafted in small batches with natural soy wax and a cotton wick, each candle comes in a clear glass vessel that can be easily recycled or re-used. We've carefully curated each scent using 100% essential oils to create the perfect mood and enhance your day whether you need to Energise to get that key task done or Rest after a long day. When your candle is finished, check out our guide for tips on re-purposing the vessel.

Small 100g for approx. 20 hour burn.

Large 250g for approx. 45-50 hour burn.
AWAKEN

Contains Eucalyptol, beta-Caryophyllene, d-Limonene.

ENERGISE

Contains Linalool, Linalyl acetate, beta-Pinene.

RENEW

Contains Citral, Eucalyptol, Eugenol, Geraniol, Linalyl acetate, alpha-Pinene, beta-Pinene, delta-3-Carene, l-Limonene. May produce an allergic reaction.

REST 

Contains Eucalyptol, beta-Caryophyllene, d-Limonene.

UPLIFT 

Contains Eugenol, Linalool, Linalyl acetate, beta-Caryophyllene, beta-Pinene.

 
Warning:

Never leave a burning candle unattended. Burn candles out of reach of children and pets. Always leave 10cm between burning candles. Do not burn candle on or near anything that can catch fire. Only burn this candle on a level heat resistant surface. Never burn this candle for more than 4 hours at a time. Do not allow the flame to touch the side of the vessel. On the first burn, alway burn for 4 hours to ensure an even melt pool. Ensure the wick is upright, above the wax and central before the wax sets. Always trim the wick to 5mm before lighting avoid smoking and damage to the vessel. Vessel may become hot during use. Extinguish when 5mm of wax remains and do not relight.

 
Essential Oil Soy Candles | Monthly Subscription
Sale price

£18.95
Regular price
Choose options